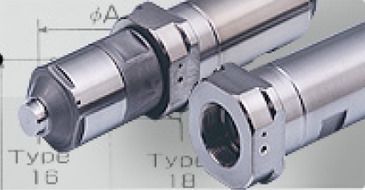 What is the PLAGATE SYSTEM?
FISA's original value-gate system, economically designed to meet the needs of the customer.

The NH type and AH type nozzle is mounted to the mold, and used in the automatic injection molding of thermoplastics. 100% of material is utilized, leaving no sprues or runners. For the PLAGATE nozzle, no external driving force is needed to open or close the gate. The gate is opened and closed automatically by the injection-pressure operated valve.

The NR type PLAGATE barrel nozzle is of the same patented design as the NH type.